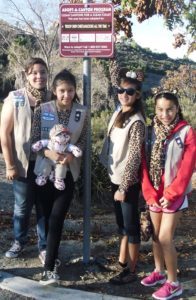 The annual Creek to Bay Clean Up sponsored by Girl Scout Troop 5009 was successful!
A BIG thank you to Dolly De La Rosa-Kania for organizing and running the event; thank you for all you do.
We like to thank the following groups who participated.  Girl Scout Troop 5009 (Cheetahlicious All the Time), Sharp HealthCare, High Tech Elementary, Bonita Vista Girl's Softball Team and Kohl's who this year made a $1,500 donation to I Love a Clean San Diego.
Kohl's strives to be an active member of each community it serves. Part of the company's community partnership is the Kohl's volunteer program.  Since 2001, Kohl's associates nationwide have participated in volunteer activities that support children.  When associates form teams of five or more to support a local youth-serving charity, the company supports the team's participation with a corporate grant given directly to the charity.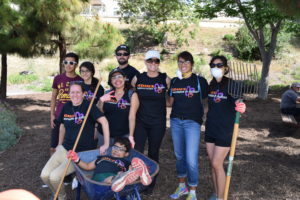 Kohl's commitment to environmental leadership and volunteerism, thank you Kohl's for your support and giving back to the communities and going green.
 Tasks performed by volunteers  were litter control and  trash removal in Discovery Canyon and the SDG&E easement; the group removed and disposed165 pounds of trash and 127 pounds of recyclables were recycled.  One of our other groups spread 60 yards of mulch at Rice Canyon Demonstration Gardens and planted 2000 sq. ft of ground cover at the southeast corner of Rancho Del Rey pkwy and Ridgeback Rd.